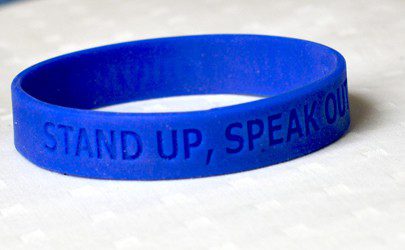 "Do we take teasing too far?" was the question Emerson's Students of Culture and Kindness committee posed to their Middle School community recently.
In a morning devoted to discussion, video viewing and small group activites, the middle schoolers took time to reflect.  The entire program was planned and led by the SOCKS committee.
Socks were the fitting symbol of the day – everyone has them, but they are always different!  They were hung in the hallways and around the school, with anti-teasing slogans created by the students.
SOCKS is a student subcommittee of Emerson's Diversity, Multiculturalism, Equity and Justice Committee.  It provides a strong student voice in a vital aspect of the school community.