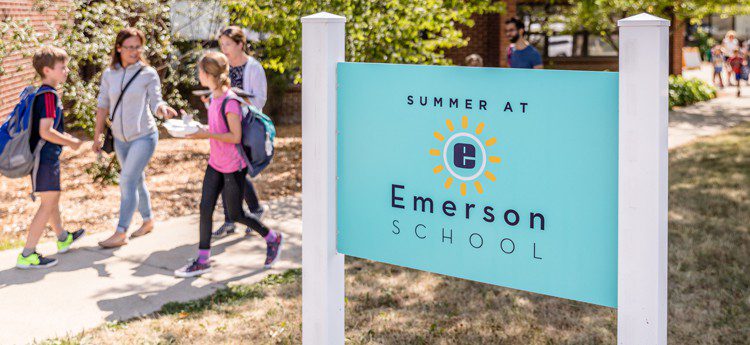 At Summer at Emerson, we believe each child is unique and deserves the highest quality programs we can offer to help them grow and develop. Our staff is committed to upholding the high standards of Emerson School while challenging our campers to discover and enhance individual talents and creative abilities. Throughout our summer program, we give opportunities for each person to grow, explore, discover, create, imagine, play, and have fun!
Summer at Emerson is open to all students, regardless of school attended. We offer seven individual weeks of camps for children who have completed grades K-8 during the 2020-2021 school year. This year, we provide four different types of camps: Full-Day Single Camps, Full-Day Bundled Camps, Half-Day Camps, and Virtual Camps. Click on the link below to view the full catalog.
+ Summer at Emerson Camp Guide 2021
Registration for Summer at Emerson 2021 opens on Monday, February 8th at 7:00pm. To register, just click on the link below.