11-8-2022
David Feldman Selected as Emerson's Next Head of School
By Charles Scrase, Head of the Emerson Head of School Search Committee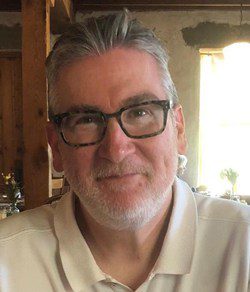 On behalf of the Board of Trustees, I am pleased to announce that David Feldman will be the next Head of Emerson School effective July 1, 2023.
In the spring, the board kicked off a search committee composed of trustees, faculty, administration and parent representatives with the goal of hiring the very best next head of school for Emerson. We were deliberate in our approach, and after a comprehensive review and assessment of a wide variety of candidates, we are excited to announce David as Emerson's next Head of School.
David brings an outstanding breadth of skills and experience ideally suited to leading Emerson. He has more than 25 years of independent school administration experience, including 18 years of experience as a head of school across three separate institutions. David is a passionate and experienced educator who believes deeply in Emerson's student-centered, whole-child approach.
David is also a talented and experienced administrator. In his former role at Roeper School, David supported 5 different division directors becoming heads of school at other institutions, the majority of whom were women. He is also a strong fundraiser, having successfully led a major capital campaign at Roeper.
Importantly, David also has a tremendous amount of experience in the domain of diversity, equity and inclusion. At Roeper, he established a multi-cultural leadership team and spearheaded a DEIJ audit of all institutional elements to align school policies, plans, and practices with overall mission.
As Emerson celebrates its 50th anniversary in 2023 and looks ahead to the future, it has tremendous opportunity at hand. The world of education has changed dramatically over the past few years, and Emerson is well positioned to achieve a new level of impact in the lives of its students as the world they are growing up in continues to change.
We look forward to welcoming David and his wife Elane, into our Emerson community. You can expect to have several opportunities to engage with David in the coming months as he prepares to start full-time in July.
---
Newsletter Archive
2022-2023 School Year