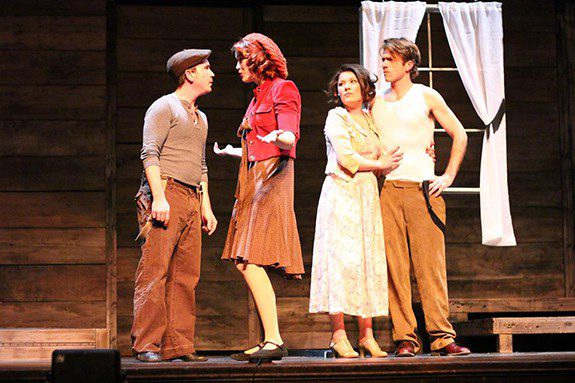 Emerson students and alums are big players in the Ann Arbor Civic Theatre's new production of "Bonnie & Clyde: The Musical". Eighth grader Ben Chambers is starring as Young Clyde Barrow, while Emerson alum Miranda Chambers (currently a Community High senior) is the running crew. The show is also produced by an alumni parent, Patty Mazzola.
All performances will be at at Lydia Mendelssohn Theatre January 15 – 18, 2015, with showtimes at 8:00pm Thursday, Friday, and Saturday, and a 2:00pm show on Sunday. Media have already seen previews of the show, and their reviews indicate that this is a show worth braving the cold for.
Congratulations to our Emerson School family participating in the AACT's production. Break a leg!