Emerson's Middle School Science Olympiad team took the school to new levels of accomplishment and recognition on April 30 as they competed in the Michigan State Science Olympiad Finals at MSU, earning the Best New Team award.  Fist bumps and high-fives to the entire team for hard work, true collaboration and an extraordinary result.
Congratulations to our teams, competing against 48 middle schools from all over the state:
Junkyard Challenge (4th place)
Battery Buggy (6th place)
Towers (8th place)
Crime Busters (10th place)
Storm the Castle (10th place)
Shock Value (11th place)
Solar System (11th place)
Bottle Rockets (13th place)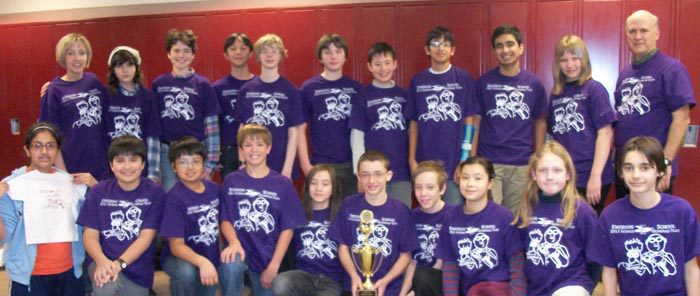 Emerson's overall ranking was 16th.  Placing in the top third overall in the school's first year at State Finals is a tribute to our young scientists.  The school community proudly applauds their work, talent and team effort.  Thank you also to our devoted parents and coaches!