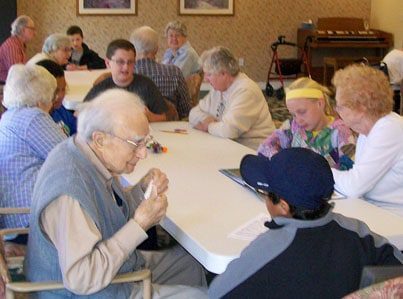 It was a getting-to-know-you afternoon on October 4th when Rob Bauman's 4th graders visited their senior friends at Brecon Village. Students brought something about themselves to share – like a golf trophy! They taught their new friends the fine points of Multiplication Baseball and Name That Number, games from their Everyday Math Program.
The students and seniors meet monthly and in May there's a much anticipated talent show.  The 4th graders also look forward to interviewing the seniors and using Google Earth to find images of their hometowns.  It's a young-and-old learning street that goes both ways.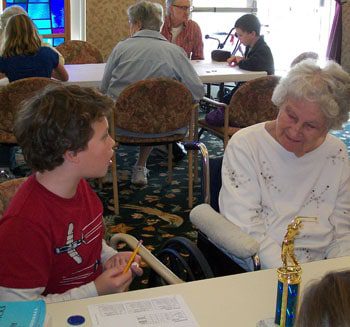 Emerson's Senior Friends program is 10 years "young."  It is part of an all-school initiative, Service Learning, which is committed to creating "service leaders" of the future.