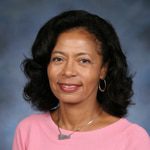 Judith Thompson-Barthwell, Emerson Lower School music teacher, is a 2012 Michigan Youth Arts Touchstone Awardee.  Touchstone awardees represent the best teachers and advocates in arts education who endow Michigan's children with a lifelong capacity for innovation.
Recipients have a record of advocacy for arts programs, dedication to bringing out the very best in their students, and a continued commitment to artistic excellence.  Judith and 12 co-awardees will be honored at the MYA Festival in May and nominated to serve as Michigan Teacher of the Year.
In January, Judith was named Michigan Music Educator of the Year.  Emerson couldn't be more proud of her commitment and her accomplishments!  Brava!