The Plymouth Whalers Hockey team has been playing to sold out crowds recently. This week they made some new fans. Whalers team-mates James Livingston, Dario Trutmann, and Beau Schmitz stopped by Jennifer Kime's third grade classroom to talk about motivation, dedication and hard work.
The players brought along hockey gear (some to try on!), fielded questions from the students, and wrapped it all up with autographs and photos.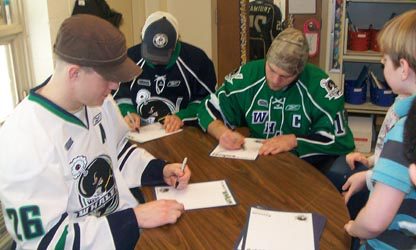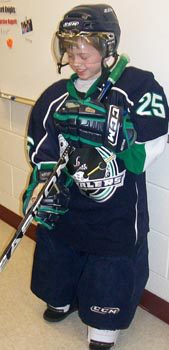 On March 18 Emerson Auction-goers will have an opportunity to bid on a Whalers Hockey Game Outing for 3 students.
Go Whalers!