Flocks of flying penguins (really?) were spotted at Emerson today, and they carried a special message – 21 days until first grade graduation!
The school's first graders are in the midst of an alphabet countdown to the end of the school year.  Today was "F" for Flying Penguins, and the classes celebrated by making penguin kites and launching them in the spring wind.
Yesterday was "E" for Extra Long Recess.  What will tomorrow bring?  That's a great question for every first grader.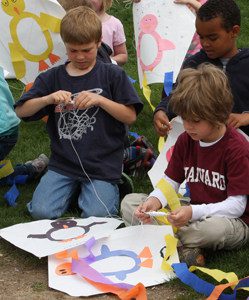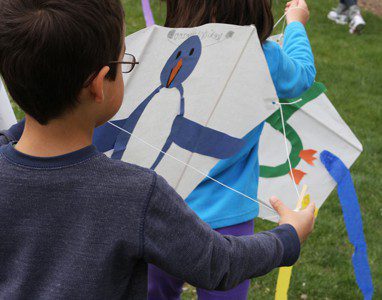 Thanks to Kurt Skifstad, parent and Emerson Trustee, who helped out with all the flying penguin fun.