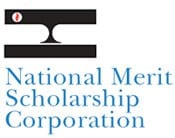 Being named a National Merit Scholarship winner is an honor that very few high school seniors can lay claim to.  There's more than $32 million up for grabs and about 1.5 million high school juniors apply, but fewer than 8,300 scholarships are ultimately rewarded—a fraction of one percent of the applicant pool.
Of the 2012 National Merit Scholarship winners, 27 came from Washtenaw County schools. More impressively, nearly 20 percent of students attended Emerson School—particularly noteworthy given that Emerson alumni make up less than one percent of seniors in Washtenaw County. Our sincerest congratulations go out to these students from Emerson's 2008 graduating class:
Matthew Fligiel
Charles Geronimus
Alexander Hassan
Katherine Selwa
Jonathan Zhou
Semifinalists were recently named for the 2013 competition, and six more Emerson School alumni are among the less than one percent to make the cut. Congratulations to these 2009 Emerson graduates:
Evan Chavis
Ananya Mayukha
Daniel Rothchild
Shoham Geva
Lalitha Ramaswamy
Matteo Todisco
These outstanding Emerson alumni continue to earn the esteem of their peers and the entire Emerson family. We're thrilled to see their years of hard work and passionate learning paying off, and look forward to seeing how high these Eagles will soar.
To learn more about the National Merit Scholarship, visit http://www.nationalmerit.org.