— By Jerry Loewen, Head of School
Every day, Emerson students take part in lessons and activities that challenge, prepare, stimulate, and engage them. All of these lessons are pieces of a broad and flexible curriculum crafted by each teacher at Emerson School. Today, we're excited to make this curriculum more accessible in the form of Curriculum Maps now on our school website.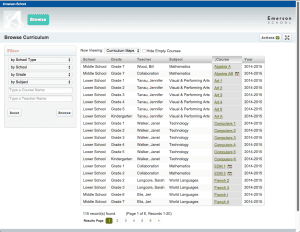 + Emerson Curriculum Maps Online
These Curriculum Maps are the result of many months of hard work by Emerson teachers. They have synthesized their existing curricular elements and documented them in the format you will see through the Atlas Rubicon software we are utilizing.
Teachers have poured themselves into documenting the rich learning that happens in their classroom, even though it doesn't always translate well into text. With that in mind, these maps represent the foundation for much of the learning that happens at Emerson, but they cannot possibly capture it all.
The phrase "curriculum map" is an apt one here, as the map outlines the overall direction for a class over a year's time. However, just as maps don't preclude interesting detours or show every adjustment and new route in real time, our maps should be understood as fluid and living documents. One of our school's hallmarks is the ability to innovate and adjust to the needs and interests of each year's students—it's part of our mission—and teachers will continue to utilize that flexibility to provide the best learning experience for students.
Many thanks to our outstanding Curriculum Coordinators, Jen Kime for Lower School, and Beth Nazario for Middle School. If you have any questions about these maps and the overall curriculum, please don't hesitate to reach out to them.