EMERSON SCHOOL RECEIVES 10 INSTRUMENTS, LONG-TERM SUPPORT
See photos of gift presentation and performance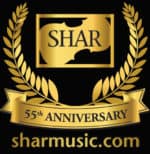 SHAR Music (SHAR), an Ann Arbor-based global supplier of string instruments and accessories, has made an gift valued at more than $20,000 to benefit students at Emerson School. The gift includes eight cellos and two basses—more than doubling the number of instruments available to students—the repair and maintenance of Emerson's instrument inventory, and the creation of a new music scholarship program to provide lessons for a to-be-determined number of students. The gift will benefit students attending Emerson School in Ann Arbor, and will help offset some of the costs associated with music study.
"Music has a profound ability to enrich the lives of children," said Eric Hook, President of SHAR, "Emerson's long-standing commitment to music as a core part of its curriculum really stood out. It's obvious these instruments will be used and loved for years to come, and we're excited about the start of a long-term relationship today."
The 10 instruments were presented by Hook and Tina Avsharian, COO of SHAR Music, during a special event at Emerson School on Wednesday, May 10, 2017. SHAR made a three-year commitment to the maintenance and repair of Emerson's string instruments, and a pledge to continue to support and educate Emerson students through special performances and workshops.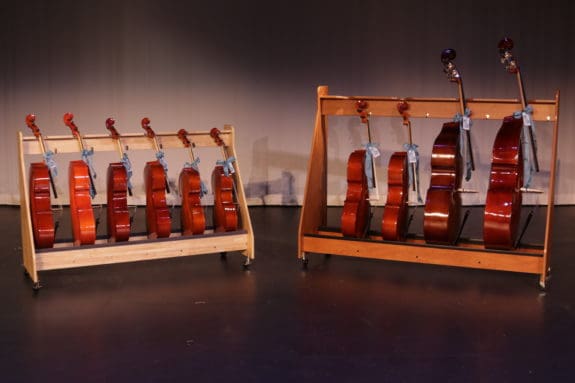 "SHAR's gift allows Emerson to provide instruments to budding cellists and bassists," said Leslie Capozzoli, Orchestra Director at Emerson. "Low string instruments provide foundation and balance that are essential for full, beautiful sound. However, they can be costly and present transportation challenges. Getting a bass from the car to the orchestra room is an especially tall order for our members in second grade! We are delighted that we can make playing the cello or bass at school easier for our students and their parents. SHAR'S incredible generosity will have a profound impact on our instrumental program for years to come."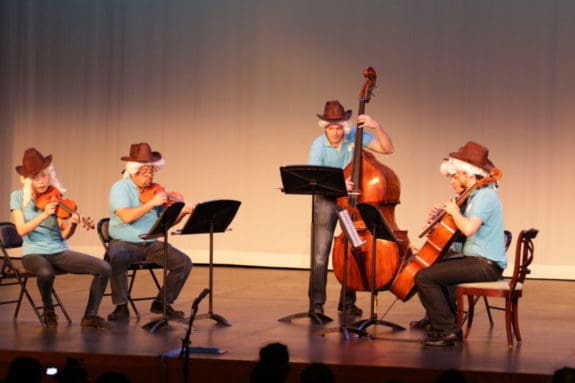 As part of the event, students were treated to an inspiring performance by Tina Avsharian (violin), Paul Cheng (violin), Aaron Prior (viola), Anthony Marchese (cello), and Aaron Johnson (bass). Students also participated in an "Instrument Petting Zoo," where they could handle instruments, learn how they're played, and begin making sounds. The students who currently play a stringed instrument enjoyed their own presentation. They learned about caring for their instrument and selecting instrument accessories, and each left with a special bag of music gifts from SHAR.
About SHAR Music Company
SHAR Music is a family owned business in Ann Arbor, Mich., and a market leader in North America as a supplier of string family instruments, bows, sheet music, cases, strings, and accessories. It was founded by Michael Avsharian, Sr. in 1962 and now employees more than 100 individuals and has customers in all states/provinces and more than 60 countries.