On January 24, 2013, in a gymnasium blanketed with American flags and patriotic decorations, dozens of ten- and eleven-year-old Jackie O's, Obamas, Abe Lincolns, JFKs, Roosevelts, and many other presidents and first ladies, walked down a red carpet and posed in front of the American flag. These were Emerson School fifth grade students celebrating the beginning of a new presidential term with their own Presidential Inaugural Ball.
As with the actual presidential inauguration, this special event only happens every four years. It is coordinated by Emerson School fifth grade teachers Joyce Gerber and Jen Kime, along with an Inaugural Committee of parents. Ann Arbor Councilmember Jane Lumm served as Master of Ceremonies and Michigan Congressman John Dingell participated via a special video message shared by one of his staff members.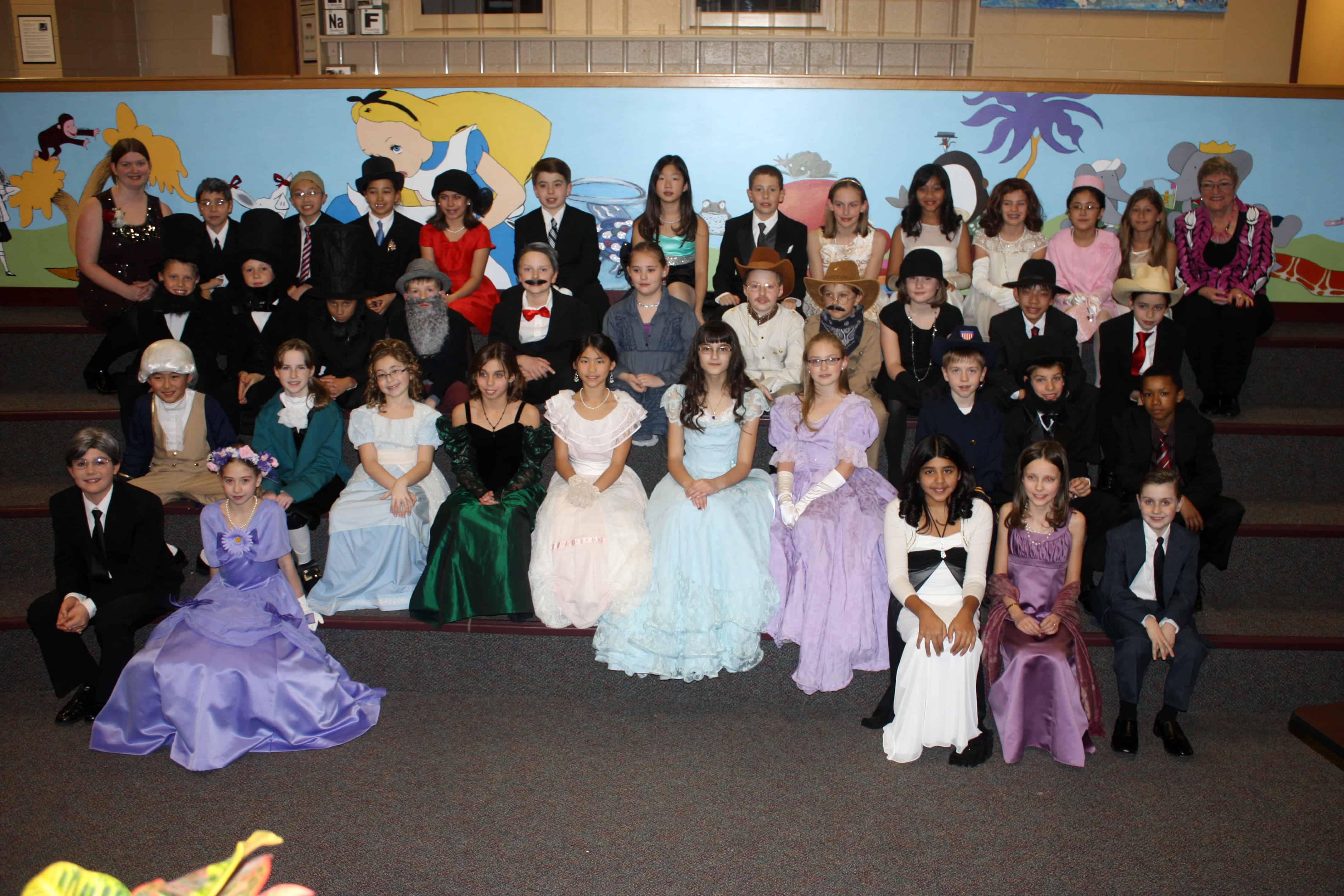 "This is civics, public speaking, study skills, and history—all disguised as a fun ball," said Gerber, who begins planning this event months in advance. "Students really dive into their president's character and look forward to presenting in front of a crowd of adults. It's one of the most exciting things these students will participate in during elementary school."
Each student shared facts about their president before partaking in traditional Inaugural Ball activities, including a dinner with orchestra accompaniment, dancing of the waltz and minuet, and the singing of patriotic songs. Students also showed off their government knowledge during presidential jeopardy and trivia.
See more photos at www.Facebook.com/TheEmersonSchool