Students stirred up a new batch of friends at Emerson's first "Mix-It-Up Lunch" Day.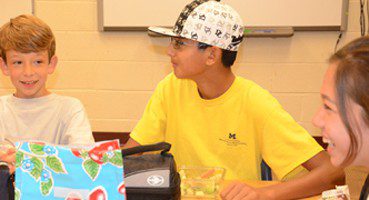 Take all students, grades 3-8. Mix them up in small groups of all different grades, add popsicle stick conversation starters, and some wacky clothes.  Eat, laugh, enjoy – the perfect recipe for getting to know someone new.
5 stars for this mix-it-up stew of community spirit.