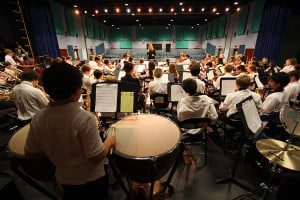 By every measure, Emerson's Building STEAM Capital Campaign was a resounding success! Publicly launched in November 2013, the Emerson community set its sights on raising funds for four new middle school classrooms and a 16,000 square foot flexible Arts & Innovation Center that would provide performance and presentation space, a Middle School lunch area, Band and Orchestra classrooms, and a fully equipped stage. Thanks to the broad support of our community, including a generous challenge gift from the Marcantonio family, we met our $3 million goal by June 30, 2014—a full year ahead of schedule.
In September 2014, our Middle School students and teachers moved into their new classrooms, eliminating the need for our tired portables. The Arts & Innovation Center opened in January 2015 after a celebratory ribbon cutting party for the entire Emerson community. In the spring of 2015 we inaugurated our new facility with band and orchestra concerts, Art/Music nights, Open Mic events, and our first graduation on stage.
As with all independent schools, transformative projects like this only become a reality when the community is united in its support. We are continually amazed by and grateful for the extraordinary support of our parents, alumni parents, faculty, staff and the greater Ann Arbor community. It is thrilling to see Emerson's facilities fully equipped to embrace and respond to the learning challenges of the 21st Century.
Thank you,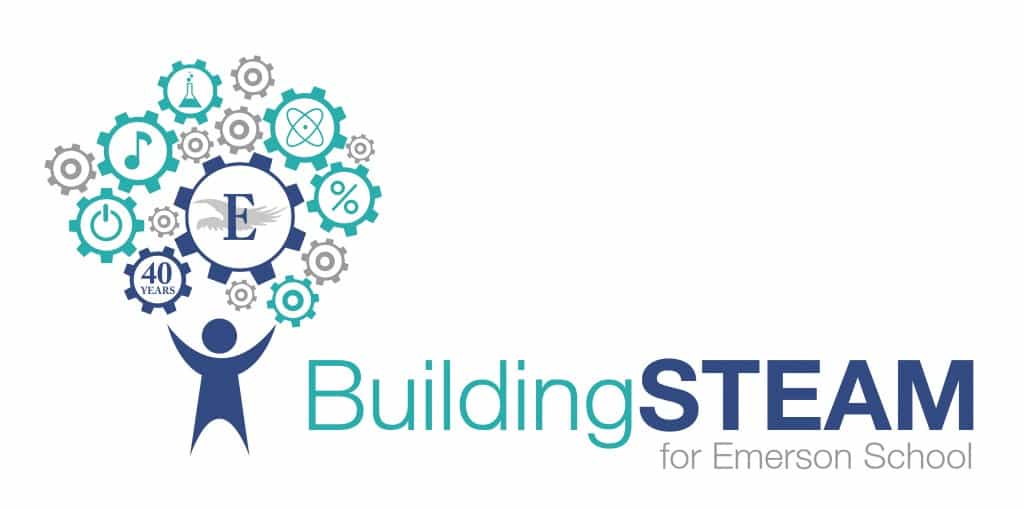 The Capital Campaign Cabinet
Michelle Crumm – Campaign Chair, Jen Barba, Elizabeth Caswell, Belinda Ellsworth, Chris Goosman, Michele Heisler, Amy Longcore, Mary Mueting, Lisa Parker, Jen Pinto, Julie Stotlar, Carrie Throm, Jeff Warren, and the Emerson School Board of Trustees
"Emerson has instilled a deep-seated love of learning in our children, and we realize much of that was made possible because of those who preceded us. Our children will have graduated before the Building STEAM project is complete, but we are excited to participate and pay it forward to ensure a vibrant educational experience for future generations of Emerson students."
— ­Glenn and Jen Barba, Parents of Michael '13 and Lindsey '15